Unidata allows you to automate the processes of managing the information about your employees, staff reserve and the distribution of the company's labor resources.
Information about the personnel undergoes cleansing and enrichment for its further use in the internal and external information systems of the enterprise. This helps is to quickly track changes and to take into account the specifics of complex projects performed with third-party organizations.
Dynamics of personnel changes
You can monitor the dynamics of personnel changes (hiring, transfers, lay-offs), carry out audits and create support data for employees according to their actual status, perform individual accounting of the working hours or work experience, and manage the competencies of your personnel.
Grading
The system offers the ability to maintain a unified grading system for the employees of large geographically and functionally distributed companies.
Personnel management
The process of personnel management can be simplified by assigning functions such as the enrichment, normalization and quality control to the Unidata platform.
Automatic consolidation
At the same time, the most complete and correct information about your employees is organized in a centralized storage system with the ability to supplement and update it an automatic manner, and is created by consolidating the data from a large number of sources with their subsequent clearing and gathering them according to the reference type.
The unified personnel catalog
Using Unidata you can manage data regarding personnel (contacts, historical data, actives etc.).
Automating
Automating the processes of searching for duplicates and clearing information.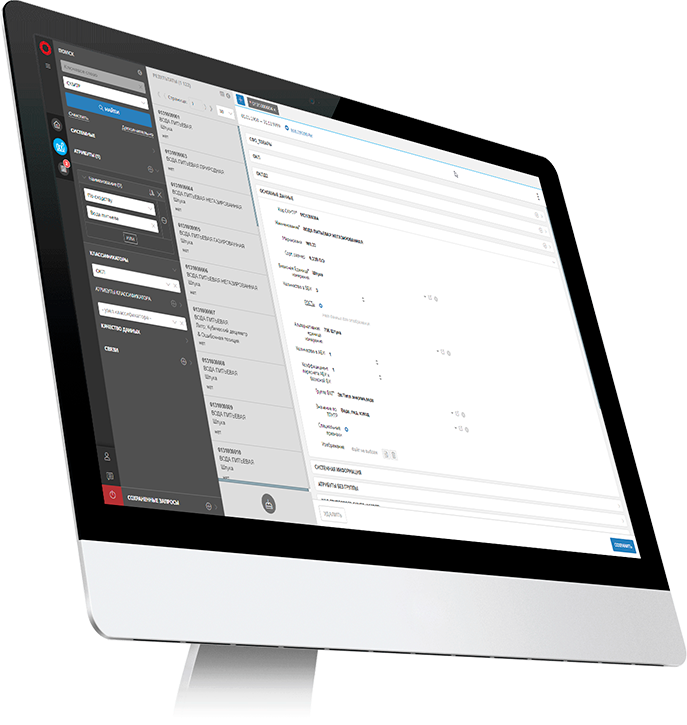 Unidata Platform
The platform allows you to extend the functionality of the existing database and build complex systems.
Platform advantages
Data management based on a company's internal regulations
Finding and merging duplicates
Enrichment and consolidation
Quality control and validation
Centralized data management
Data analysis and statistics
Seamless integration with third-party information systems
Submit your application
The specialist will call you back or write to you within two hours on weekdays
By submitting your personal data in the fields of the application, you agree to
its processing