Working with B2B customers
The Unidata platform helps you to manage your data centrally and to form customer, supplier, partner and client catalogues, while keep them up-to-date and distributing data to other information systems.
Information about B2B customers undergoes cleansing and enrichment for its further use in the internal and external information systems of the enterprise. This helps is to quickly track changes and to take into account the specifics of complex projects performed with third-party organizations.
The unified customer catalog
The unified customer catalog contains consolidated information received from a vast array of disaggregated data sources.
Effective data management
By combining the data from a large number of sources, followed by its qualitative clearing and reduction to a standard form, it allows for the organization of the centralized storage of information about processes in the B2B segment, and therefore, allows you to make well-considered management decisions.
Powerful automation
The automation of the process of developing commercial proposals for key partners and customers, cost and quality proposals for the highest-priority projects, as well as unified tariff plans and the preparation of complex financial proposals, seriously increases the level of customer loyalty.
Data quality
Reference data catalog ensures you have access to high-quality, reliable and complete information about the B2B customers.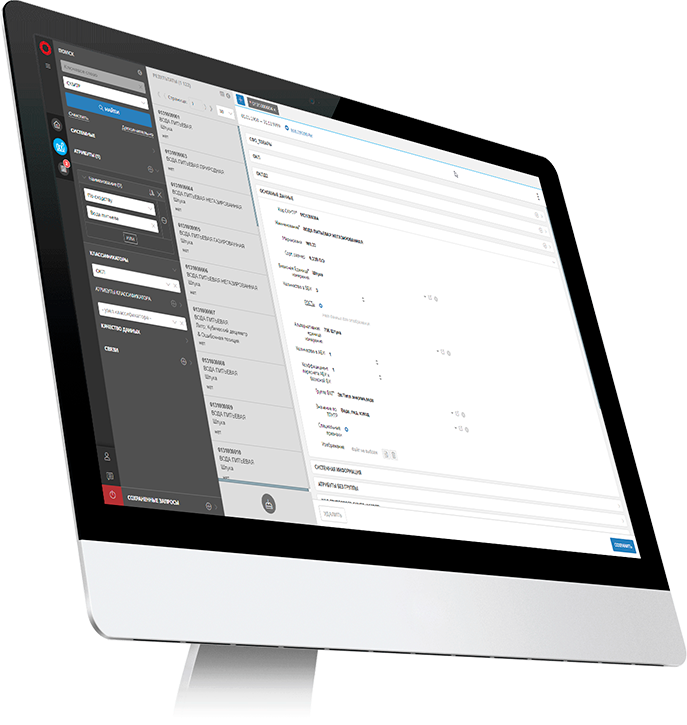 Unidata Platform
The platform allows you to extend the functionality of the existing database and build complex systems.
Platform advantages
Data management based on a company's internal regulations
Finding and merging duplicates
Enrichment and consolidation
Quality control and validation
Centralized data management
Data analysis and statistics
Seamless integration with third-party information systems
Submit your application
The specialist will call you back or write to you within two hours on weekdays
By submitting your personal data in the fields of the application, you agree to
its processing