Unidata took part in Tadviser Summit 2018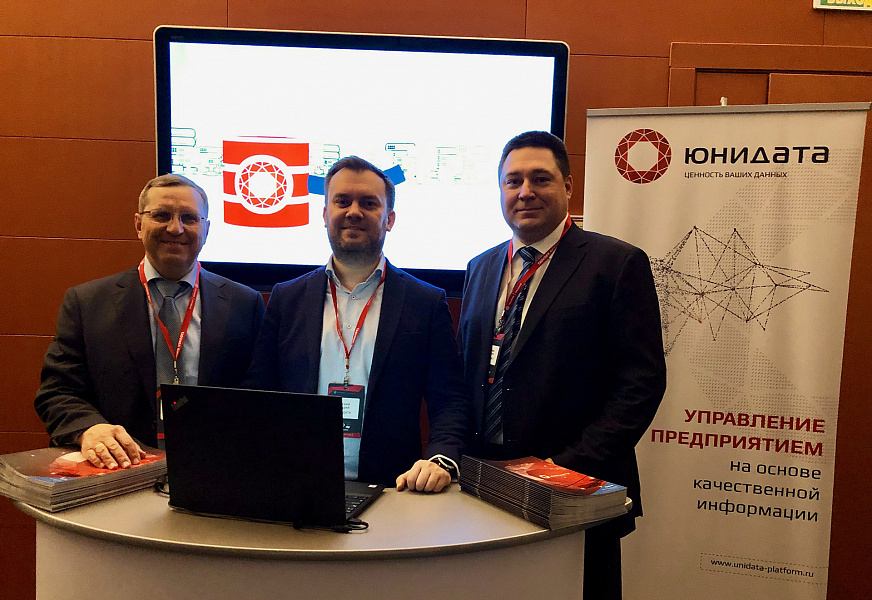 Unidata took part in the Tadviser summit that was held on November 29, 2019 in Moscow, in the Digital October space. Industry professionals from all over Russia gathered to take stock of the year, exchange views on the most current trends in the IT industry and outline the main plans for the 2019 th.
This year, in addition to the traditional presentation (Nikolai Skvortsov at the IT in Industry session, made a presentation on the introduction of modern data management practices at industrial enterprises) and sponsoring the event, we also presented our stand, which was appreciated by Summit visitors.
The plenary meeting was attended by Deputy Minister of Labor and Social Protection of the Russian Federation Alexey Sklyar, Head of the Department of Information Technologies and Information Protection of the Social Security Fund Dmitry Selivanov, Deputy Head of the Federal Treasury Alexander Albychev, Director of Information Technologies of Russian Railways Yevgeny Charkin, Director of Information Technologies of the IPS/UPS Gleb Ligachev and many others. Following the plenary session, work began in the sessions "IT in the Public Sector", "IT in banks", "BigData and BI", "IT in industry" and "BPM Day". We were glad to take part in Tadviser Summit 2018. See you next year!