Unidata in CNews review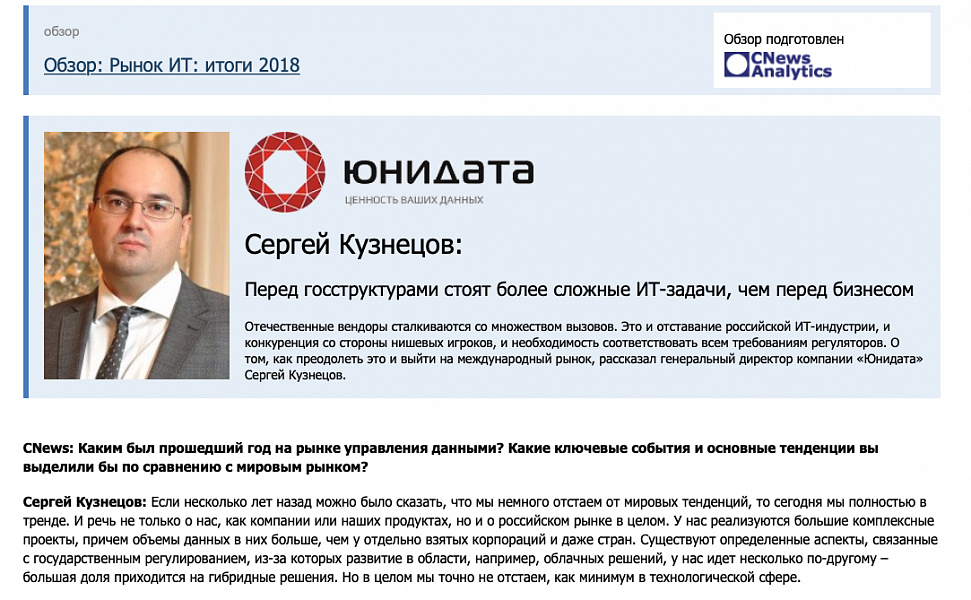 CNews portal has published analytical material on the Russian IT market. Journalists summed up the results of 2018 in the field of IT. Unidata CEO Sergey Kuznetsov was one of the experts. In his interview, the head of the company summed up the results of last year in the field of data management, talked about key events within the company and main challenges that domestic vendors are faced with. He also analyzed main trends in the development of the market in the near future.
Interview is available
here
.