Unidata in ITWEEK Data Governance Review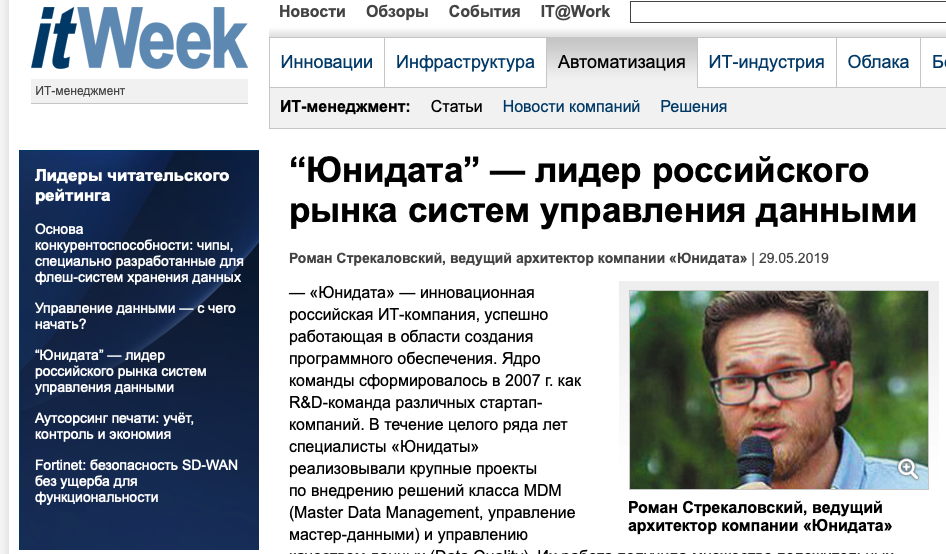 ITWEEK has published an analytical material entitled "Data is an asset, an asset is a strategy" dedicated to Data Governance. The leading architect of Unidata Roman Strekalovsky told reporters about the concept of DG itself and how it was reflected in the just released Fifth Generation of the Unidata platform.
Article is available
here
.